Guardian Services, LLC is a vehicle recovery and repossession company located in Kenner, Louisiana. Guardian Services covers the entire state of Louisiana.
Guardian Services, LLC provides a speedy, effective, quality service that is personalized to each individual client, enabling us to meet each specific need and requirement they have.
Our services span the world of the financial institutions, stretching from credit unions, to banks to the corporate auto finance lenders – basically to most financial lenders that provide auto loans.
Our mission is simple…

…"providing Louisiana with a professional recovery/repossession service that is second to none, thus allowing us to meet every need of our major stakeholder – our clients"…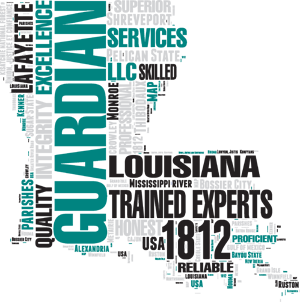 Our success is based on the relationship we develop with all our clients, ensuring that continual communication exists as Guardian Services, LLC sees itself as an extension of our client's business.
Our experienced and trained field agents and our office staff are aware at all times that they not only represent Guardian Services, LLC but our clients too.
We recover all types of collateral including:
Cars, Trucks, Trailers
Jet Skis, Wave Runners, Boats
RVs, Motorcycles, ATVs, Quad Runners
Motor Homes, Campers, Farm Equipment
Commercial Equipment, Construction Equipment, Heavy Machinery